Call center software records every interaction on all devices 100% of the time for 100% compliance as well as deep insights through the voice of your customers.
Call center software
Your organization spends thousands of hours interacting with customers. This creates opportunities for call center analytics. Generate customer experience insights, training needs analysis and in some cases, emergency alerts.
Cistera RecordIT call center software can be customized to your unique requirements to record calls and convert speech to text. Choose between full time recording for agents or on-demand recording for specific instances or for transaction audits.
Training, intervention and compliance
Each customer interaction is an opportunity to improve relationships with customers. Training is an ongoing, often daily process. Each supervisor intervention allows an organization to learn more about how they interact with their customers. Many times, these interactions also yield information on how well the call center complies with policy. Understanding deviation from scripts provides a platform for continuous improvement.
Speech to text
Cistera speech to text functionality captures the voice of your customers. Speech analytics integrate with organization analytics to create a top-level view of your organization. Intuitive search functionality provides the ability to also drill down to a single call.
Record, grab, tag and share
Supervisor desktop tools enable random listening and screen share without operator knowledge to monitor, train, optimize workforce management and ensure QA compliance.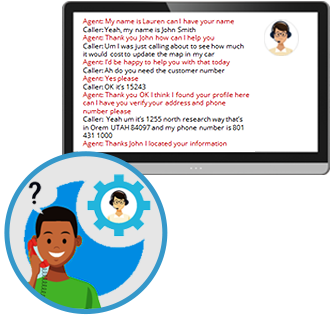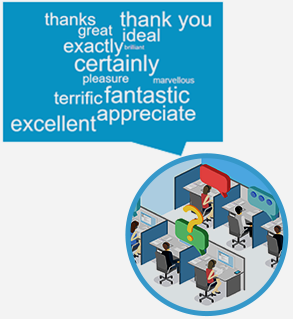 Sentiment analysis
Cistera sentiment analysis provides insights into customer emotions to support better decision making, support, escalation and overall outcomes.
Call barge and call whisper
Execute live call intervention in different ways and customize to your organization. Supervisory desktop tools enable random listening and screen share without operator knowledge to monitor, train, optimize workforce management and ensure QA compliance. Call whisper gives supervisors the ability to join a call in progress to coach agents without the caller hearing.
Agent scorecard
Positive customer engagement is the most critical component of call center operations. Are all agents working at their optimum level? Which agents needs cross training and in which areas? Cistera call center software scorecards are customized to measure the performance and ability of your team. This ensures metrics are meaningful to your organization.
Call center software compliance
Custom search fields to retrieve data quickly to train and investigate. Customize your data capture for optimum compliance risk detection, prevention and legal protection meeting both PCI compliance regulations.
DTMF masking
Cistera DTMF masking is primarily used for credit card processing. Credit card numbers are typed into a telephone keypad with each keypad touch generating a corresponding signal that is sent down the call line. Before the signal reaches the call center technology environment, it is intercepted and converted into a data packet. These data packets are then delivered to secure servers.
Microsoft Power BI speech analytics integration
"Too hard basket" questions can now be dissected, analyzed, and resolved piece by piece. These insights are then aggregated back together to provide a big picture view that can also drill back to the source.
Cistera Microsoft Power BI live data dashboards leverage multiple data sources. Efficiency and margins can be increased through insights into customer loyalty, sentiment, support automation and training opportunities. Happy customers spend more and they come back.